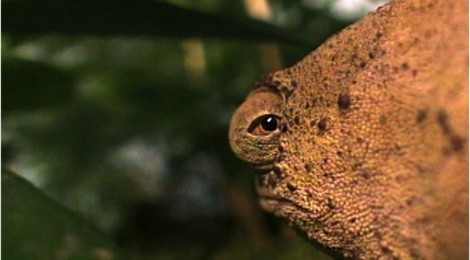 Earth Week Festival – April 20-26, 2014
Photo by artist Catherine Chalmers (Safari, 2007), from the cover of art historian Steve Baker's book Artist/ Animal. Baker will lecture on Tuesday evening of the festival.
Earth Week 2014, Rensselaer will host a festival that celebrates INTERCONNECTIONS – between people across generations and geography; between people, other animals, plants and their ecosystems; between seemingly distinct issues: public education and environmental governance, the shale gas boom and intergenerational ethics. Lectures, workshops, films and exhibits will interconnect people with different kinds of experience and expertise, laying ground for future collaboration.
The Festival will begin on Monday, April 20th and continue through a Festival Finale on Saturday, April 26.th All events will be free and open to the public.
Speakers will include award winning journalist Will Potter (author of Green is the New Red: An Insider's Account of a Social Movement Under Siege); sustainable design scholar Cameron Tonkinwise (Director of Design Studies at Carnegie Mellon); internationally renowned art historians Steve Baker and Monika Bakke, speaking on animals, plants, ethics and art (Vollmer Fries Distinguished Lecture); and Rensselaer's own Mike Fortun (historian of science) and Yuri Gorby (geomicrobiologist).
The program also includes an array of new film screenings: Bhopali (about the cumulative effects of toxic chemical disaster), Cotton Road (about connections between China and the United States, consumption and labor), and Triple Divide (about lives and environments around hydraulic natural gas fracking).
Two public discussions will allow diverse stakeholders to deliberate different dimensions of environmental stewardship. One discussion will focus on "Intergenerational Ethics, Environment and Public Education."  A second discussion will focus on "Intergenerational Ethics and the Shale Gas Boom."
Saturday's Festival Finale will celebrate and showcase teaching and research focused on environmental sustainability – with exhibits, music, shows, food, and activities for kids of all ages.